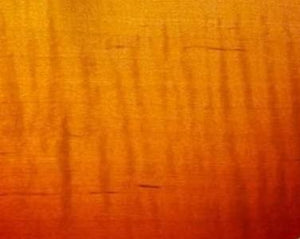 The Cherry sunburst is a colour that made the 59 Les Paul a 59 Les Paul. A perfectly applied cherry outer edge into a yellow centre that pops. Add more red for a darker edge or lightly apply it for a lighter faded vintage look. It's up to you. You can also age the colours to get any number of different looks with our aged or heavy aged clear coats on these. Aging the yellow toner with our heavy clear will darken it and deepen it creating some really amazing colours. Especially with figured tops.
There are two ways to achieve this look. 
1) Aerosol system - both yellow and cherry red aerosol cans.
2) Dye the maple top using our great lakes dyes and then burst the edge with an aerosol. The dye allows you to rub in the yellow to your desired colour or mix with other dyes for a custom colour. Our dyes yield 1 quart dye stain.
First time finishing? Ask for our step by step instructions specific to this finish to be sent with your finishing supplies. All toners are aerosol unless requested otherwise.