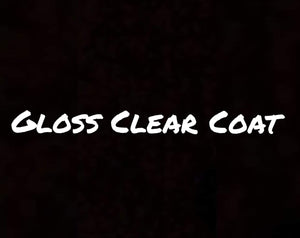 Mohawk has reached out to me due to the large amount of lacquer we sell and put into their custom cans. We are in the process of offering the same amazing lacquer in a standard aerosol can rather than the custom can. Same great nitro lacquer that has the same great quality in a larger quantity for our clients. This upgrade will occur in the next coming weeks as well as our sealer aerosol cans. All lacquer in standard tins will still be the same great nitrocellulose lacquer you've come to expect from us. 
Anything custom, aged etc will be mixed and filled custom as usual. 
The various clear coats we carry are all vintage clear coats that will age over time and have all of the characteristics of any vintage instrument.
Usually 3-4 aerosol cans will finish any DIY guitar project you may have. Depending on your experience and desired thickness this leaves you with options via number of coats in your finishing process.