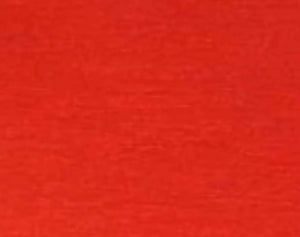 A true custom colour from fender. Introduced fairly early in Fender history. It doesn't have a colour code. It's made from a gold or at times in Fender's history (silver) metallic coat over a white primer. Then a translucent red is applied over the gold metallic. It's a two step process. Hard to get exactly right. Take caution with this finish. It's difficult to get right... but if it's your favorite colour. It's worth the challenge. Clear coat is a must for this finish.
You must purchase both the Gold and Red to get Candy Apple Red.
Vintage Hint- alot of these have a yellow toner under all of the other coats. This is because all fender guitars came standard in sunburst. So they were either dipped or sprayed in yellow toner. If a custom order came in they proceeded to use the same bodies. So you have the following, yellow stain or toner, sealer, primer, gold or silver, transparent red candy finish, clear lacquer top coats.